Cover photo by Stocksy.com.
And now for something completely different.
OOPS! My bad! This is movie theme day. Lemme see…how about the United Nations after hours….
And now for the obligatory message from our sponsors:
Here at the Q tree we believe in the concept of CIVIL open free speech and the discussion that fleshes out ideas. When commenting and participating in the OPEN discussion on this thread all comments MUST NOT CONTAIN personal threats, baiting, name calling, or other anti-social words fomenting hate, violence or destruction. Our host Wolfm00n has strict rules about that.
Fellow tree dweller Wheatie gave us some good reminders on the basics of civility in political discourse:
No food fights.
No running with scissors.
If you bring snacks, bring enough for everyone.
In addition, it is requested that there be no swinging from the chandeliers, celebratory gunfire, messing around with the nuclear weapons, and, please, everyone wash your hands.
Please, do not forget to apply sunscreen after a sensible amount of time in the sun so as to beef up the level of vitamin D in the system.
Please remember to remain locked and loaded and ready for trouble should the insurrectionists try to invade your space.
Those who have things to say that do not fit the generally accepted limits of "civil" discussion, Wolf has provided a venue known as the UTree which is currently going through its water cooler/canteen phase. Please, venture over there for any such thoughts and comments. This sort of thing is always a possibility on that site:
American mainstream media sorts are holding out on some really interesting information of what's going on in the world. A pox on them.
A few other vital notes:
Please, review these rules that our host Wolfm00n outlined toward the beginning of the growth of the tree itself. it won't take long.
Ridiculing the other side, on the other hand…well….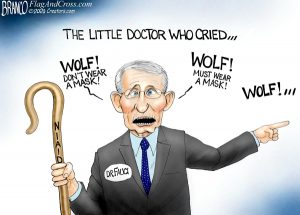 That should be a bit bigger, shouldn't it. [EDIT: – I made it bigger! -W]
__________________________________________________
At that time Jesus exclaimed:
"I give praise to you, Father, Lord of heaven and earth,
for although you have hidden these things
from the wise and the learned
you have revealed them to the childlike.
Yes, Father, such has been your gracious will.
All things have been handed over to me by my Father.
No one knows the Son except the Father,
and no one knows the Father except the Son
and anyone to whom the Son wishes to reveal him."
As always, prayers for the fight against that which seeks to enslave us are welcome.
Please include: President Donald Trump, the Q team, our soldiers in the field, special forces, tactical units, members of the Cabinet, first responders and those working behind the scenes.
Can you tell it's summer?