It looks like the ball calling operation was successful.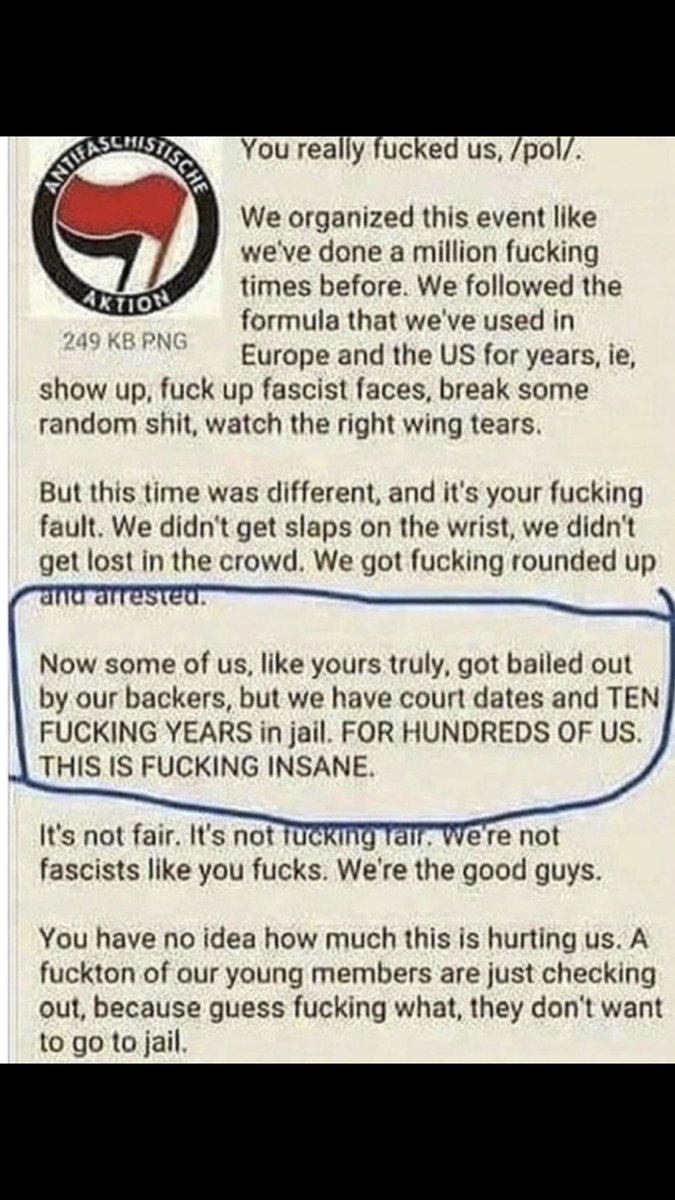 Oh, well, little snowflake, here's something to listen to while waiting for your court date in your mother's basement…and you're probably too young to remember all the explosions involved in this program, or that it was the good guys blowing stuff up.
And now for the obligatory message from our sponsors:
Here at the Q tree we believe in the concept of CIVIL open free speech and the discussion that fleshes out ideas. When commenting and participating in the OPEN discussion on this thread all comments MUST NOT CONTAIN personal threats, baiting, name calling, or other anti-social words fomenting hate, violence or destruction. Our host Wolfm00n has strict rules about that.
Fellow tree dweller Wheatie gave us some good reminders on the basics of civility in political discourse:
No food fights.
No running with scissors.
If you bring snacks, bring enough for everyone.
In addition, it is requested that there be no swinging from the chandeliers, celebratory gunfire, messing around with the nuclear weapons, and, please, everyone wash your hands.
Please, do not forget to apply sunscreen after a sensible vitamin D bath and after swimming at a safe social distance from all the people in chlorinated pools, which must maintain enough chemicals to kill just about everything except the Wuhan Flu that somehow will travel six feet in densely hot and humid air…unless you live where I do – the land of the moonbats – where the local municipal pool will be closed for the entire summer. I MUST leave this video in this week. Sorry.
Please remember to remain locked and loaded and ready for trouble should the insurrectionists try to invade your space.
Those who have things to say that do not fit the generally accepted limits of "civil" discussion, Wolf has provided a venue known as the UTree which is currently going through its water cooler/canteen phase. Please, venture over there for any such thoughts and comments. This sort of thing is always a possibility on that site:
A few other vital notes:
Please, review these rules that our host Wolfm00n outlined toward the beginning of the growth of the tree itself. it won't take long.
Ridiculing the other side, on the other hand…well….
__________________________________________________
Jesus said to his disciples:
"Take care not to perform righteous deeds
in order that people may see them;
otherwise, you will have no recompense from your heavenly Father.
When you give alms, do not blow a trumpet before you,
as the hypocrites do in the synagogues and in the streets
to win the praise of others.
Amen, I say to you, they have received their reward.
But when you give alms,
do not let your left hand know what your right is doing,
so that your almsgiving may be secret.
And your Father who sees in secret will repay you.
Verses 7-15 from a different translation:
[7] And when you are praying, speak not much, as the heathens. For they think that in their much speaking they may be heard. [8] Be not you therefore like to them, for your Father knoweth what is needful for you, before you ask him. [9] Thus therefore shall you pray: Our Father who art in heaven, hallowed be thy name. [10] Thy kingdom come. Thy will be done on earth as it is in heaven.
[11] Give us this day our supersubstantial bread. [12] And forgive us our debts, as we also forgive our debtors. [13] And lead us not into temptation. But deliver us from evil. Amen. [14] For if you will forgive men their offences, your heavenly Father will forgive you also your offences. [15] But if you will not forgive men, neither will your Father forgive you your offences.
"When you pray, do not be like the hypocrites,
who love to stand and pray in the synagogues and on street corners
so that others may see them.
Amen, I say to you, they have received their reward.
But when you pray, go to your inner room, close the door,
and pray to your Father in secret.
And your Father who sees in secret will repay you.
"When you fast, do not look gloomy like the hypocrites.
They neglect their appearance,
so that they may appear to others to be fasting.
Amen, I say to you, they have received their reward.
But when you fast, anoint your head and wash your face,
so that you may not appear to others to be fasting,
except to your Father who is hidden.
And your Father who sees what is hidden will repay you."
Note that the Latin "debitas" is the word that is translated as "trespasses" in English due to the context even if the Jesuits at Douay in the late 16th century went the "debt" route. Don't want to get into an argument about it. The matter was settled by linguists far more knowledgeable than me.
As always, prayers for the fight against that which seeks to enslave us are welcome. And this week, lots of prayers for those who have the virus, and those who have died due to it are part of daily prayer.
Have we buckled up?
And one more week…just 'cause.