This Memorial Day Monday Open Thread is VERY OPEN – a place for everybody to post whatever they feel they would like to tell the White Hats, and the rest of the MAGA/KMAG/KAG world (with KMAG being a bit of both).
This is a day when we honor our fallen warriors, who…along with their families…have sacrificed so much, so that we can enjoy the freedoms that we have.
Our Nation owes a debt of gratitude to our fallen warriors…and even though they do not ask for thanks, we can never thank them enough.
……………………………………………………………………………………………….
Free Speech is practiced here at the Q Tree. But please keep it civil.
Discussion of Q is not only allowed but encouraged. Imagine that! We can talk about Q here and not get banned.
Please also consider the Important Guidelines, outlined here. Let's not give the odious Internet Censors a reason to shut down this precious haven that Wolf has created for us.
With the Storm upon us…please Pray for our President.
Wheatie's Rules:
No food fights.
No running with scissors.
If you bring snacks, bring enough for everyone.
………………………………………………………………………………………………………………..
For your listening enjoyment, I offer this composition from Dwayne Ford, titled 'When Soldiers Come Home':
………………………………………………………………………………………………………………….
Walking in Arlington
By Bakocarl
Sometimes, for thought, I'll take a walk
Where the heroes in Arlington lay.
And though they're dead and buried,
Their silence has volumes to say.
Row after row of marble markers
Give voice to those under the sod,
A testament to their life and death
In ways known only to God.
Sometimes I come for perspective,
When nonsense has shaken my day.
Sometimes I come for solitude,
And sometimes to kneel and pray.
The sons and daughters of Arlington
Represent America's best.
They stepped up and defended the gap,
Protecting the world's oppressed.
Through all the ravages of war,
Through sweltering days and long dark nights,
They fought for freedom and justice,
Fixing the wrongs and setting things right.
Remember now, when you stand and pledge
Or hear our National Anthem played:
Our flag, our country and our God,
And the selfless price these heroes paid.
They kept the faith and fought the fight;
They gave their all to the very end.
And greater love has no one than this:
To lay down one's life for one's friends.
……………………………………………………………………………………………………………………………..
Yes, it's Monday…again.
But it's okay…it's a Holiday.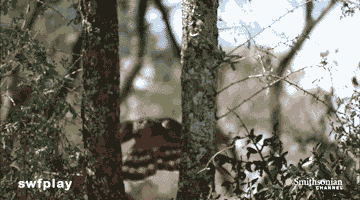 ……………………………………………………………………………………………………………………………
Wheatie's Word of the Day:
Dauntless
'Dauntless' is an adjective that means…fearless, brave, resolute and incapable of being intimidated or discouraged.
'Dauntless' is a derivative of the word, 'Daunt', which is a seldom used verb that means…to frighten or intimidate, to discourage or shatter the courage of another.
'Dauntless' used in a sentence:
We are blessed to have dauntless individuals who volunteer to fight for our freedoms.
……………………………………………………………………………………………………………..