Q!!Hs1Jq13jV6

https://onenewsnow.com/perspectives/bryan-fischer/2020/04/27/fauci-knew-about-hcq-in-2005-nobody-needed-to-die
Reconcile.
Q
It is noteworthy that Q chose to highlight an article published by OneNewsNow, the media arm of the American Family Association. This is one of the few remaining Evangelical news agencies that is still faithful in reporting news from a theologically orthodox and politically conservative perspective. Almost all of the others have been bought up or bought off.
From the article linked above:
Dr. Anthony Fauci, whose "expert" advice to President Trump has resulted in the complete shutdown of the greatest economic engine in world history, has known since 2005 that chloroquine is an effective inhibitor of coronaviruses.

How did he know this? Because of research done by the National Institutes of Health, of which he is the director. In connection with the SARS outbreak – caused by a coronavirus dubbed SARS- CoV – the NIH researched chloroquine and concluded that it was effective at stopping the SARS coronavirus in its tracks. The COVID-19 bug is likewise a coronavirus, labeled SARS-CoV-2. While not exactly the same virus as SARS-CoV-1, it is genetically related to it, and shares 79% of its genome, as the name SARS-CoV-2 implies. They both use the same host cell receptor, which is what viruses use to gain entry to the cell and infect the victim.

The Virology Journal – the official publication of Dr. Fauci's National Institutes of Health – published what is now a blockbuster article on August 22, 2005, under the heading – get ready for this – "Chloroquine is a potent inhibitor of SARS coronavirus infection and spread." (Emphasis mine throughout.) Write the researchers, "We report…that chloroquine has strong antiviral effects on SARS-CoV infection of primate cells. These inhibitory effects are observed when the cells are treated with the drug either before or after exposure to the virus, suggesting both prophylactic and therapeutic advantage."

This means, of course, that Dr. Fauci has known for 15 years that chloroquine and it's even milder derivative hydroxychloroquine (HCQ) will not only treat a current case of coronavirus ("therapeutic") but prevent future cases ("prophylactic"). So HCQ functions as both a cure and a vaccine. In other words, it's a wonder drug for coronavirus. Said Dr. Fauci's NIH in 2005, "concentrations of 10 μM completely abolished SARS-CoV infection." Fauci's researchers add, "chloroquine can effectively reduce the establishment of infection and spread of SARS-CoV."

Dr. Didier Raoult, the Anthony Fauci of France, had such spectacular success using HCQ to treat victims of SARS-CoV-2 that he said way back on February 25 that "it's game over" for coronavirus.

He and a team of researchers reported that the use of HCQ administered with both azithromycin and zinc cured 79 of 80 patients with only "rare and minor" adverse events. "In conclusion," these researchers write, "we confirm the efficacy of hydroxychloroquine associated with azithromycin in the treatment of COVID-19 and its potential effectiveness in the early impairment of contagiousness."

The highly-publicized VA study that purported to show HCQ was ineffective showed nothing of the sort. HCQ wasn't administered until the patients were virtually on their deathbeds when research indicates it should be prescribed as soon as symptoms are apparent. Plus, HCQ was administered without azithromycin and zinc, which form the cocktail that makes it supremely effective. At-risk individuals need to receive the HCQ cocktail at the first sign of symptoms.

But Governor Andrew Cuomo banned the use of HCQ in the entire state of New York on March 6, the Democrat governors of Nevada and Michigan soon followed suit, and by March 28 the whole country was under incarceration-in-place fatwas.

Nothing happened with regard to the use of HCQ in the U.S. until March 20, when President Trump put his foot down and insisted that the FDA consider authorizing HCQ for off-label use to treat SARS-CoV-2.

On March 23, Dr. Vladimir Zelenko reported that he had treated around 500 coronavirus patients with HCQ and had seen an astonishing 100% success rate. That's not the "anecdotal" evidence Dr. Fauci sneers at, but actual results with real patients in clinical settings.

"Since last Thursday, my team has treated approximately 350 patients in Kiryas Joel and another 150 patients in other areas of New York with the above regimen. Of this group and the information provided to me by affiliated medical teams, we have had ZERO deaths, ZERO hospitalizations, and ZERO intubations. In addition, I have not heard of any negative side effects other than approximately 10% of patients with temporary nausea and diarrhea."

"If you scale this nationally, the economy will rebound much quicker. The country will open again. And let me tell you a very important point. This treatment costs about $20. That's very important because you can scale that nationally. If every treatment costs $20,000, that's not so good.

All I'm doing is repurposing old, available drugs which we know their safety profiles, and using them in a unique combination in an outpatient setting."

The questions are disturbing to a spectacular degree. If Dr. Fauci has known since 2005 of the effectiveness of HCQ, why hasn't it been administered immediately after people show symptoms, as Dr. Zelenko has done? Maybe then nobody would have died and nobody would have been incarcerated in place except the sick, which is who a quarantine is for in the first place. To paraphrase Jesus, it's not the symptom-free who need HCQ but the sick. And they need it at the first sign of symptoms.

While the regressive health care establishment wants the HCQ cocktail to only be administered late in the course of the infection, from a medical standpoint, this is stupid. Said one doctor, "As a physician, this baffles me. I can't think of a single infectious condition — bacterial, fungal, or viral — where the best medical treatment is to delay the use of an anti-bacterial, anti-fungal, or anti-viral until the infection is far advanced."

So why has Dr. Fauci minimized and dismissed HCQ at every turn instead of pushing this thing from jump street? He didn't even launch clinical trials of HCQ until April 9, by which time 33,000 people had died.

This may be why: "Chloroquine, a relatively safe, effective and cheap drug used for treating many human diseases…is effective in inhibiting the infection and spread of SARS CoV." That's the problem. It is safe, inexpensive, and it works – in other words, there's nothing sexy or avant-garde about HCQ. It's been around since 1934.

Given human nature, it's possible, even likely, that those who are chasing the unicorn of a coronavirus vaccine are doing so for reasons other than human health. I can't see into anybody's heart, and can't presume to know their motives, but on the other hand, human nature recognizes that there's no glory in pushing HCQ, and nobody is going to get anything named for him in the history books. The polio vaccine was developed by Jonas Salk in 1954, and it is still known as the "Salk vaccine." There will be no "Fauci vaccine" if HCQ is the answer to the problem.

So while Dr. Fauci is tut-tutting and pooh-poohing HCQ, Dr. Raoult and Dr. Zelenko are out there saving lives at $20 a pop. Maybe we should spend more time listening to them than the wizards-of-smart bureaucrats the Talking Snake Media fawns over.

Dr. Fauci is regarded by the Talking Snake Media as the Oracle at Delphi. The entire nation hangs on his every word. But if nobody is dying and nobody is locked down, his 15 minutes of fame fades to zero. Very few people are not going to be influenced by that prospect, especially when it's easy to keep the attention of the public by continuing to feed the panic.

It should not be overlooked that there is no money in HCQ for Big Pharma since HCQ is a generic that can be manufactured so cheaply there is little profit margin in it. On the other hand, the payday for a vaccine will literally be off-the-charts. Who knows what kind of behind-the-scenes pressure is being put on Fauci and others in the health care establishment?

There is a monstrous reputational risk for those who will be found to have dismissively waved off a treatment that could have been used from the very beginning, even back on February 15 when Dr. Fauci said that the risk from Coronavirus was "minuscule." How many lives could have been saved if the heads of our multi-billion dollar health care bureaucracy had been advocating for HCQ treatment from day one? We'll never know. Instead, their advice has been dangerous and deadly in every sense of that word.

Someday – maybe even today – we will be able to identify the individuals who had the knowledge and expertise to make a global difference, but turned up their noses at the solution when it could have made all the difference in the world.
By linking to OneNewsNow, Q has essentially put the American Family Association in the eye of the FAKE NEWS STORM.
And the eye of Sauron was quick to go on the attack.
With Q linking to OneNewsNow, it was time to deploy a new phase of attack – linking the American Family Association to "conspiracy theories" and "Qanon". The attack piece was drafted by none other than Joe Carter:
In it, Carter made a number of spurious claims, starting by posting his own false representation of "conspiracy theories":
A prime example is the idea, first promoted on a French conspiracy website, that COVID-19 is caused by the millimeter wave spectrum used by 5G technology. You might assume such a belief to be dumb but harmless. You'd be wrong. All across Europe, the 5G conspiracy theorists are setting fires targeting cell towers and attacking telecom workers.

And that's just one of the dozens of new conspiracy theories related to the coronavirus. There are others even more outlandish, such as that the virus is a human-made bioweapon created by Bill Gates. (Not surprisingly, that one is connected with QAnon, the most ludicrous uber-conspiracy theory of our age.)
Naturally readers here will gravitate toward that last one, however that is only the rhetorical salt to rub into the wound.
It gets worse: (emphasis added)
Numerous spurious claims are also being made about Anthony Fauci, director of the National Institute of Allergy and Infectious Diseases and a member of the White House coronavirus task force. A Christian ministry, American Family Association, is promoting a conspiracy that Fauci "has known since 2005 that chloroquine is an effective inhibitor of coronaviruses." Another Christian group claims Fauci is part of the "Deep State attempt to destroy the economy and change election rules." As Robert Anton Wilson, co-author of the Illuminatus! trilogy said, "You simply cannot invent any conspiracy theory so ridiculous and obviously satirical that some people somewhere don't already believe it."
There you have it – the weaponized paragraph designed to deliver the maximum impact upon it's target.
You are only allowed to draw one conclusion: Joe Carter wants you to believe that the AFA are conspiracy nuts.
They are so desperate to silence the AFA and OneNewsNow from waking up churches to what is happening in the Southern Baptist convention and elsewhere, that they have loaded every conspiracy theory buckshot they can find into their canon – including Qanon – aiming and firing the whole load directly at the heart of the AFA.
Further, they weaponized a phony fact claim by the leftist partisan "PolitiFact" quoting material from the Southern Poverty Law Center as justification for their outrageous claims. (More on that below.)
By doing so, they are abusing every righteous standard of publishing decency to publicly slander the AFA.
Fortunately, there is a response to this non-sense.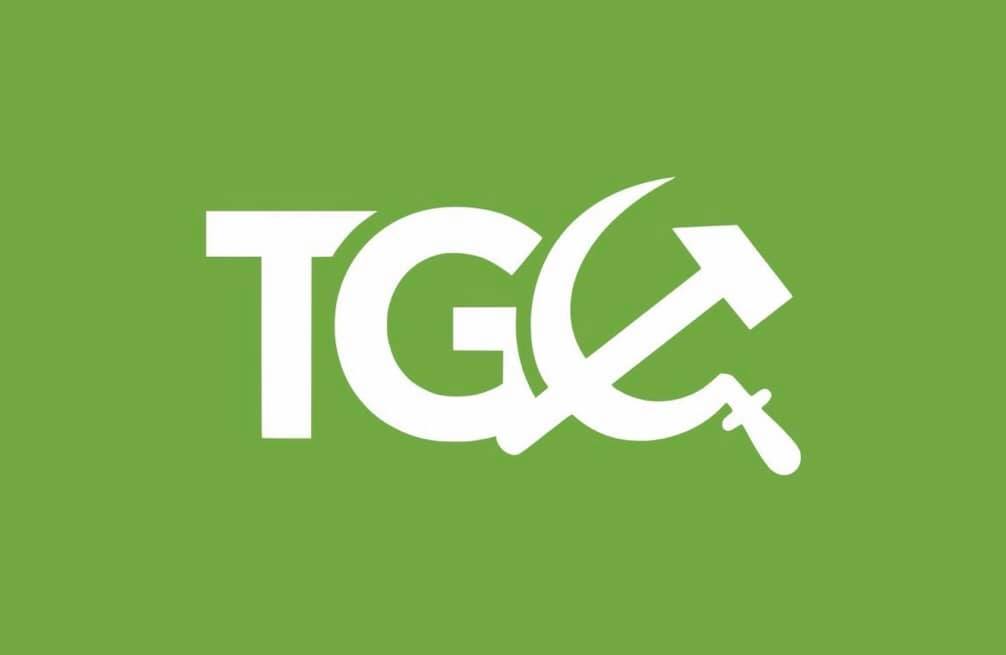 From the article linked above:
Want to know if a writer is honest or not—check their sources. Joe Carter of the Gospel Coalition used progressive website PolitiFact in a smear of the American Family Association and Bryan Fischer.

Here is what Carter said about the AFA, "A Christian ministry, American Family Association, is promoting a conspiracy that Fauci 'has known since 2005 that chloroquine is an effective inhibitor of coronaviruses.'"

Carter mistakes fact for conspiracy. Fischer's column for the AFA makes a very good case that the antimalarial drug chloroquine "has strong antiviral effects on SARS-CoV infection of primate cells." And it gets better, the drug has both "both prophylactic and therapeutic advantage," according to the 2005 study quoted by Fischer.

So, Fischer does a great job detailing that peer-reviewed medical journals established the effectiveness of chloroquine against coronaviruses similar to the present pandemic. Then, Fischer asks a legitimate question: Why is there so much resistance to this safe, established and well-known drug?

And yet, Joe Carter declares that AFA and Fischer are spreading a conspiracy theory.

Carter is executive pastor at the Southern Baptist McLean Bible Church and communications specialist for the SBC's Ethics and Religious Liberty Commission, according to his Twitter bio.

His column for The Gospel Coalition is a dirty trick. He lumps the legitimate work of Fischer and reasonable questions about the US government's response to COVID-19 with actual conspiracy theories like the association of 5G with the virus or that Bill Gates created the virus.

Despicable.

It is despicable that a good Christian ministry would be lumped in with such. But, that's Joe Carter for you. His attack on AFA is a dishonest smear. Carter's use of PolitiFact as judging the AFA article False is a priceless proof of his perfidy.

PolitiFact declares the AFA article false and makes sure to mention the anti-Christian hate group Southern Poverty Law Center's (SPLC) opinion of the American Family Association. According to PolitiFact, "The source of the article is One News Now, a website operated by the American Family Association, a Christian fundamentalist nonprofit founded by Mississippi pastor Donald Wildmon. The Southern Poverty Law Center has classified the political organization as an anti-LGBTQ hate group."

Wildmon and the American Family Association are regularly attacked by progressives.

Does Carter intend to promote PolitiFact's smear of the AFA as an anti-LGBTQ hate group? If not, why link to it?

But there is more reason for concern.

Carter uses a known progressive group—PolitiFact—to attack good conservative Christians. Oh, you doubt PolitiFact is biased? Oh, well, The Federalist already has examined this problem. According to The Federalist, "Running The Data On PolitiFact Shows Bias Against Conservatives: Mitt Romney did not seem to be a particularly egregious liar, nor does Hillary Clinton seem the single most honest politician to run for president in the last 10 years. Yet PolitiFact says it's true."

What makes Carter's article even worse is that after telling an outright lie about the American Family Association and Fischer, Carter proceeds to complain about Christians promoting falsehoods on social media.

Seriously.

Pot. Kettle. Kettle. Pot.

Carter has the audacity to smear the AFA and then pen this line: "Much needs to be said about why so many followers of Christ are spreading misinformation."

Why is Carter spreading falsehoods about the AFA? Why is Carter relying on known liars and anti-Christian bigots in the mainstream press to justify his claim against the AFA?

Carter is one of the shrillest Never Trumpers in evangelical circles. Carter promoted impeachment of President Donald Trump. Could it be that Carter's radical anti-Trump politics infects his view of other Christians?

Carter even attacked the statement that Donald Trump is the most Pro-Life President in history. Carter attempted to debunk what many conservative Christians have said about President Trump. In fact, none other than Tony Perkins of the Family Research Council has praised President Trump's pro-life policies.

Trump has done something no other Republican President has done—enforce the Weldon Amendment.

It had Perkins declare that evangelicals opposing Trump will have to answer for that opposition.
Perkins said of President Trump, "I don't get it either. I am at a loss too. I am having this discussion with not a lot of people because most people who are honest and will think through this process look at what this Administration has done. The evidence is irrefutable…

"If people can't see that and say, 'Alright. I was wrong. This president has been doing it. I may not like his personality. I might not like this Tweets. But, I have to be honest. His policies are Pro-Life. They are pro-Religious Freedom'…

"It is everything that the people in the Christian community have looked for for years…

"Frankly, they will have to give an account for that someday. Not before me. But they will have to give an account for trying to turn people the wrong way when it comes to this Administration."

https://capstonereport.com/2020/01/24/tony-perkins-evangelicals-opposing-trump-will-give-an-account-one-day/33802/

https://capstonereport.com/2020/01/24/tony-perkins-evangelicals-opposing-trump-will-give-an-account-one-day/33802/
But for some evangelicals, opposing the President is more important than doing anything else.

Carter has demonstrated his dishonesty in the attack on President Trump. Perkins is right—these "leaders" will have to answer for their opposition to the President.

So, Christians should be aware of Carter's dishonesty and judge everything he writes through the lens of his partisan attack on good Christian ministries like AFA.

Evangelical Elites toss around the conspiracy theory charge often. Stephen Wolfe called this a "rhetorical tool" of the Elite.

He tweeted, "The use of the 'conspiracy theory' accusation is an elite rhetorical tool to maintain the delusion that the elites' public views match their private ones and that their public views are not products of private scheming and careful deliberation."

Wolfe is right. This is a common tactic of the Elite. Recently, Ed Stetzer labeled discussion of a lab-origin of COVID-19 as a "conspiracy theory." Of course, now we know intelligence agencies believe that a likely explanation.

Christians should mark this Elitist tactic and understand it for what it is.
The fact that the Gospel Coalition is actively attacking the AFA and OneNewsNow is hardly surprising, since the Gospel Coalition is among the list of Soros-funded organizations bought specifically to undermine the Evangelical vote in the 2020 election:
If you're wondering why so many evangelical organizations are getting "woke," wonder no more. This is a compiled list now circulating of the various organizations funded or partially funded by George Soros. In regards to evangelical or Christian institutions, we'll remind you that Soros' "rented evangelicals" are well-documented.

Although nearly 200 organizations have been listed here, Pulpit & Pen can verify that the list is not comprehensive, and several more prominent institutions are still missing.
And lookie here, right before "Think Progress" who do we see listed?
The Gospel Coalition: This organization receives "Dark Money" through Soros' numerous grant-funded shell charities that keep the organization pushing evangelicalism to the left, trying to turn a key conservative voting demographic against the GOP.
Of course, this is hardly the first rodeo for these clowns – from Pulpit and Pen, January 11, 2020:
SBC Elites Launch Coordinated Attack Against Christian Outlets Reporting Soros Ties
As reported for years and substantiated in countless religious and secular news outlets – and confirmed by prominent evangelical leaders – George Soros is heavily connected to the Evangelical Immigration Table. In the last 48 hours, the Southern Baptist machine has launched a coordinated attack on the press outlets reporting their ties to Soros in a desperate attempt to bury the alternative news organizations that are exposing them for what they are.

The first volley against

alternative

Christian news outlets that have reported on Soros' ties to the Evangelical Immigration Table (EIT) run by the Ethics and Religious Liberty Commission (ERLC) was launched by the Baptist Press (BP) in the article,

Explainer: ERLC, George Soros, And Evangelical Immigration Table

. The BP is owned by the Southern Baptist Convention (SBC) and is operated by the Executive Committee. The Executive Committee is run by Ronnie 'Armani' Floyd.

Ronnie Floyd is a member of the EIT.

Not only is the Baptist Press not an independent news publication, but it is also the official propaganda wing of the SBC, tasked with protecting Southern Baptist interests. Masquerading as faux-journalism, this piece was written anonymously.

I believe it was written by Joe Carter, a leftist with the Gospel Coalition (who itself is neck-deep in political dark money) and a board member at the ERLC. I've read enough of Joe Carter's "explainer" garbage to know his writing when I see it. At this point, if Carter denied it and the BP said it was written by someone else, I wouldn't believe them. The article has Joe Carter's fingerprints all over it. Jonathan Howe claims a "team of 8 people" helped put the article together, which is why it was "anonymous." First, why would it take 8 people to put together such an article if they were just reporting the truth? Eight people is what you need for damage control and to carefully craft lies. Secondly, I guarantee you Joe Carter was one of those eight people. I know his writing.

Ironically, the Baptist Press article contradicted itself and did acknowledge that Soros was tied to the EIT.
It is reprehensible for Joe Carter to try to smear and slander a well respected Christian organization like the American Family Association by trying to connect them to some supposed mysterious/shadowy/sinister/insert-adjective-here online conspiracy group he refers to simply to attack their character and public reputation for their own partisan political purposes.
There have been and continue to be a lot of power plays and politics going on within the Southern Baptist Convention as the apostate faction led by Al Mohler, Russell Moore, and J.D. Greear was able to wrestle control of the Presidency in 2018 from Paige Patterson. A number of conservatives have been working and regrouping to organize conservative SBC member churches to regain control during the SBC Annual Meeting (being organized by the apostate left for 2020 in the same city as the Pulse Nightclub shooting), and it seemed to be gaining momentum. However the faction controlling the SBC chose to postpone the Annual Meeting, conveniently using the excuse of Coronavirus safety concerns, simply to maintain their control on power that is eroding daily.
Joe Carter and TGC is strongly aligned with the theologically apostate factions in the SBC. They have been pushing back hard against anyone reports about what is happening in the denomination, including people like Dr. Robert Jeffries of FBC Dallas. AFA's continued reporting on the problems with the SBC is what is stirring up the ire of TGC.
Expect this problem of skewed reporting to get worse, not better. There is a lot of unfair reporting going on about the shenanigans happening within the SBC – they don't want it to become public because if the churches awaken to what is happening they'd be outraged and take back control of the convention. As it is right now, only a small minority of SBC member churches even send a single messenger to the annual meeting – so it's not hard to see how this happened in the first place.
Make no mistake: This is Spiritual Warfare
There is a solution as we fight the FAKE NEWS STORM.
Pray and put on the full armor of God.
The Armor of God
Finally, be strong in the Lord and in his mighty power. Put on the full armor of God, so that you can take your stand against the devil's schemes. For our struggle is not against flesh and blood, but against the rulers, against the authorities, against the powers of this dark world and against the spiritual forces of evil in the heavenly realms. Therefore put on the full armor of God, so that when the day of evil comes, you may be able to stand your ground, and after you have done everything, to stand. Stand firm then, with the belt of truth buckled around your waist, with the breastplate of righteousness in place, and with your feet fitted with the readiness that comes from the gospel of peace. In addition to all this, take up the shield of faith, with which you can extinguish all the flaming arrows of the evil one. Take the helmet of salvation and the sword of the Spirit, which is the word of God.
And pray in the Spirit on all occasions with all kinds of prayers and requests. With this in mind, be alert and always keep on praying for all the Lord's people.
-Anonymous
(very lightly edited by Wolf)
"Spiritual Warfare? Time to call in a professional."
No – seriously – stand back – Wolf ain't taking no crap on HCQ!!!
Wolf Moon – thanks to a BRILLIANT tagline by Cari Kelemen – has decided that HCQ needs some "professional" marketing to compete with INFERIOR and MORE EXPENSIVE PRODUCTS.
Thus, behold!
(H/T Cari Kelemen for the great tag-line!)
Yup. Wolf Moon has appointed himself the Marketing Director of THE PEOPLE'S PHARMA!!!
Lockdown? SCHLOCKDOWN! Keep it away!