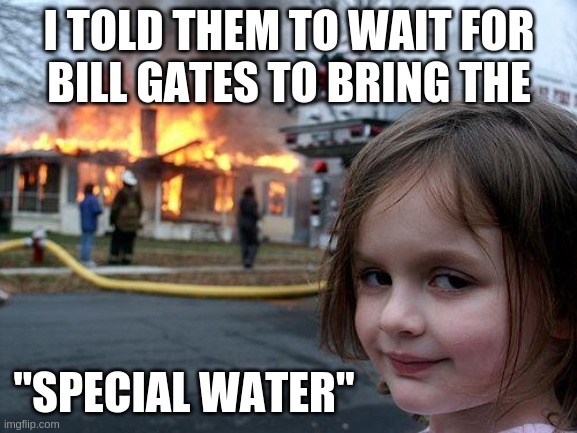 Yeah. This fucker can PAY FOR MY RESPIRATOR.
Just read this.
The guy who funded the UNETHICAL virus research that gave me the fucking shortness of breath…..
The guy who promoted a curiously fortuitous corona virus "exer-psy-op" while his CHINESE FRIENDS let loose the ChiCom-19 virus…..
The guy who worked with DEMOCRATS to try to unseat President Trump with this SCAM to get more BUCKS for his BIOWARFARE DREAMS…..
NOW has the MENDACITY to oppose quick solutions to HIS FUCKING MESS.
GO TO HELL BILL GATES.
---
President Trump Vs. Bill Gates on Treatment: Fauci Has A $100 Million Conflict of Interest
The President Is Racing To Save Lives
by PATRICK HOWLEY March 25, 2020
---
Bill Gates Cast Doubt on Chloroquine And Said He Is Running A Study On It
Here is what Gates said regarding Chloroquine in a Reddit Ask Me Anything session:
"There are a lot of therapeutic drugs being examined. This is one of many but it is not proven. If it works we will need to make sure the finite supplies are held for the patients who need it most. We have a study going on to figure this out. We also have a screening effort to look at all the ideas for Therapeutics because the number being proposed is very large and only the most promising should be tried in patients. China was testing some things but now they have so few cases that that testing needs to move to other locations," Gates said.
---
Read the article.
It is very clear that THIS WORM BILL GATES is deep in this pandemic as a frigging IPO HOAX for his vaccine research.
Just read it.
President Donald Trump is fighting to find a medical solution for Coronavirus in the short term, expressing hope that the anti-malaria drug Chloroquine/hydroxychloroquine can help patients suffering from the Chinese virus.

The truth is that President Donald Trump is locked in an intense power struggle with Bill Gates, who is pushing his vaccines, which will not be available to the public until after November's election. Gates has a lot of pull in the medical world, he has a multi-million dollar relationship with Dr. Fauci, and Fauci originally took the Gates line supporting vaccines and casting doubt on Chloroquine.
The rest is HERE:
LINK: https://nationalfile.com/president-trump-vs-bill-gates-on-treatment-fauci-has-a-100-million-conflict-of-interest/
W