Scott Adams was RIGHT about Trump. And he will be proven RIGHT about Corona. Follow him, if you don't want to get lost in the hype and the madness.
---
1 – Scott Adams
Right now, many people are suffering grave confusion about the corona virus. They are NOT exhibiting what I now believe would be calm, constructive, aware, and SURVIVAL-BOUND [for everybody] patterns of thinking. They are in fact headed for trouble of their own making.
If not trouble for themselves, then trouble for others.
Many of you should prepare to be pissed off by what I say next.
At the one end, of what I regard as "wrong on corona", are people who say "it's all a hoax" – typically from the comfort of an age group that is unlikely or less likely to die. Yeah, they're right – there IS a lot of bullshit here – TOTALLY ADMITTING THAT – and the enemies of Trump are pushing that bullshit hard. But remember – the SNEAKIER weapon than a purely disinformative pimping of a normal virus, is an ACTUAL BAD VIRUS, because then it can be weaponized for ALL KINDS OF ERROR.
Too much response. Too little response. Or just WRONG RESPONSE.
But yes, there are still some who believe corona is a COMPLETE hoax – that the whole world has turned a 100% nothingburger into a 100% fake "impossibleburger". For them it is ALL a hoax. They will believe nothing else. They will FIGHT YOU over even the strongest and most scientific indication that there is a real virus that kills people of some age – of ANY age – more strongly than a normal bad flu. They are RELIGIOUSLY opposed to believing this thing has ANY reality. They are reactive to any argument, almost to the extent that shills are reactive to any argument.
My advice? Walk away – stay away – don't invite them anywhere near you or those you love. Such people are not going to give a shit when they accidentally kill you or your parents in assisted living. They may be nice people, but they are dangerously myopic, and you cannot afford to be around such people right now. The accidentally infective are bad enough. The willfully infective are an unnecessary risk.
At the other end, are the people who think we're all gonna die. These people are simply wrong. They – like the "no danger" crowd – are a RISK.
Watch this entire clip for maximum benefit.
Notice how only TWO PEOPLE are thinking AHEAD here – (1) the woman who understands the math and science of momentum, and (2) the child who understands animal behavior from experience.
Others are acting SMART, for the most part, but only two are THINKING AHEAD in a CONSTRUCTIVE MANNER when CRISIS HITS.
Yeah, it's just a movie, but we relate to it because we see this stuff all the time. The reason I am here with you right now, is because I directed people how to apply first aid to ME when I could not. COOL HEADS SURVIVE.
So where are MOST OF US on the coronavirus?
Most of us are in the middle, where we are over-reacting in some ways, under-reacting in others, and generally located somewhere on the first 4 stages of THIS CURVE:
So how did I survive that crisis where I, the victim, was the only person who knew first aid?
One of the FIRST THINGS that I do in (1) a crisis, or (2) betting on horses, is to FIGURE OUT QUICKLY WHO KNOWS THEIR SHIT.
Who is calling the shots beforehand and getting it right?
Scott Adams was one of the first and best "Trump Whisperers" and "Trumpsplainers". He demonstrated a powerful ability to help us make sense of Trump's weird election magic, during 2015 and 2016. As Adams explained, Trump is one of the greatest "persuaders" of all time.
If you followed Scott on Trump, which generally meant following Scott on Twitter or his own website, then you know what I'm talking about.
Let me tell you right now – following Scott Adams on the coronavirus will be one of the BEST moves you ever made in your life.
Turns out I was almost following Scott's plan, but not quite. I had the [physical world] social isolation stuff down, but not all of the other stuff as good as it could be.
Calming, isn't it?
This guy knows his shit. He's very persuasive, just like Trump, because he knows how AWESOME a weapon TRUTH is.
Do yourself a favor and follow him.
NOW – time to show you nine other people who are very good follows on Twitter, to stay ahead of things. One or two tweets from each.
HERE WE GO.
---
2 – John Carlos Baez – physicist
John Baez is a very no-nonsense guy. He doesn't suffer crackpots, and he's even brusque and unfriendly toward "woo woo" physics types when they pull out the antimatter drive. Much of the time, his lack of diplomacy about saying what needs to be said annoys me, being that I am more of an eye-roll comforter and interpreter of crackpots. However, right now, we need a BITCHSLAP, and Baez is the guy to deliver it.
You need THIS THREAD.
This tweet is simply IMPORTANT.
Even his retweets are important.
Yeah, take a look at that graph…..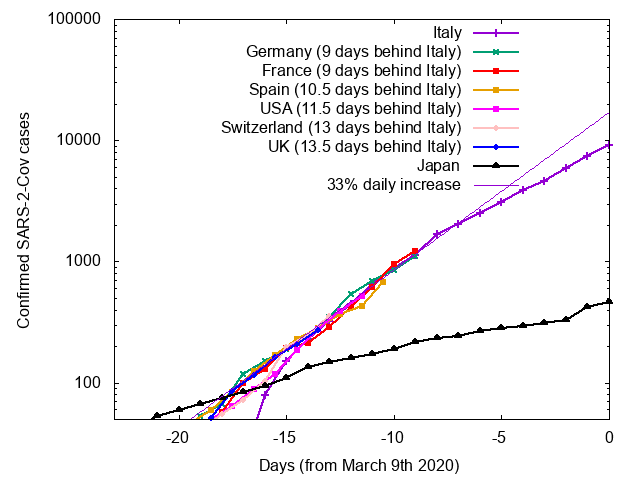 Or how about THIS RETWEET?
'Nuff said. You *MIGHT* want to follow this guy.
---
3 – President Donald Trump (uncensored)
This account goes without saying, but let me clue people in on some things.
Remember THIS most of all…..
ALL TRUMP TWEETS AGE WELL.
The Progzis hate this, but it's true. So bear it in mind like a weapon – like a cheater pipe that gives you MOAR from every Trump tweet.
Trump is the ZEN CENTER. Watch and learn.
Trump teaches with EVERY THING HE DOES OR DOESN'T DO. EVERY SINGLE THING.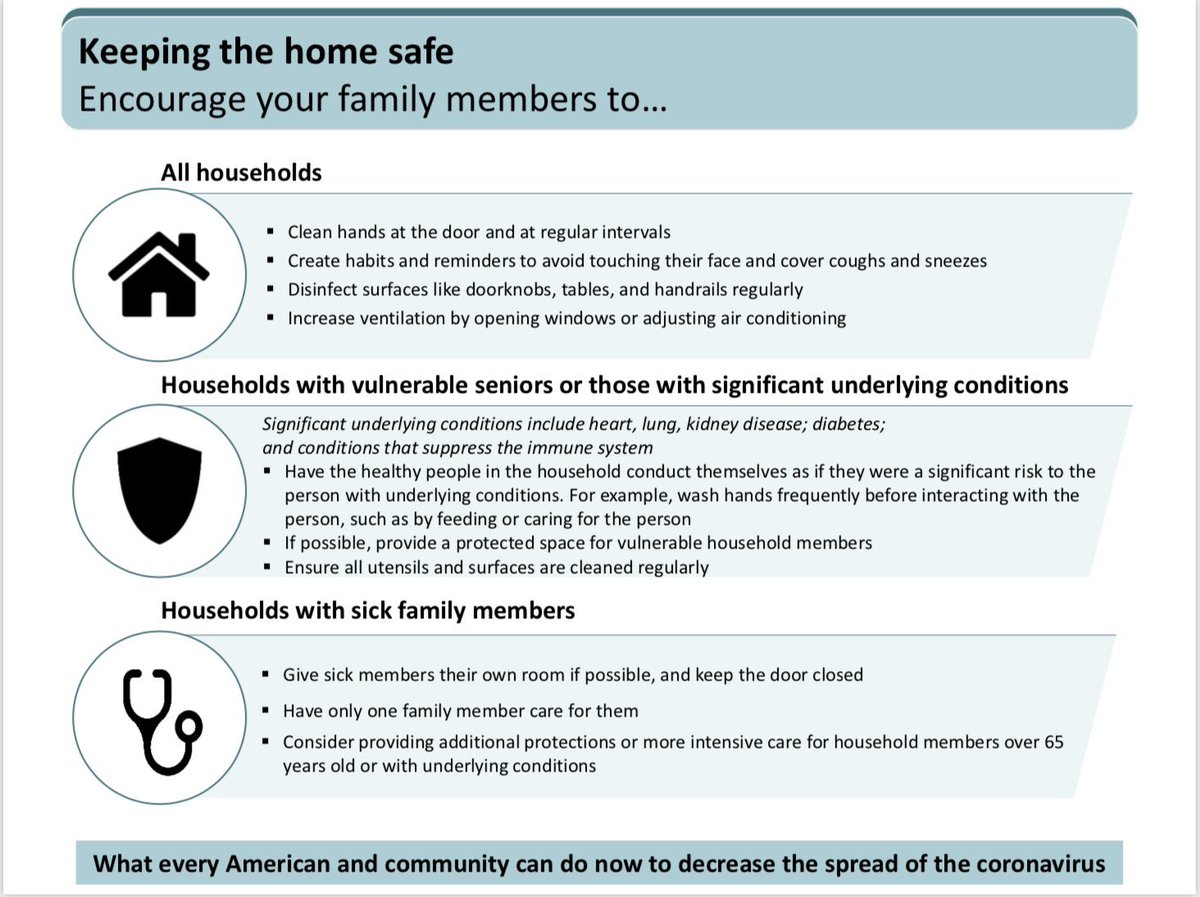 Follow POTUS – on his "unofficial" account, realDonaldTrump. It's one of his best avenues of communication outside of rallies.
---
4 – Gab.com (Andrew Torba)
Yeah, don't think for a moment that I'm not capable of CYNICALLY SYMPATHIZING with the two extremes I just dissed. I just do so from the position of STARK REALISM that both are right on some mutually exclusive things, so they can't both be right on all things.
Andrew Torba and Gab have been kicked to the curb by so many dupes, foils, useful idiots, and controlled opposition groups – to say nothing of the very ENEMIES of those groups – that they have vision through complexities that most people don't even begin to see as PRESENT.
So yeah – Torba sees right into the UNSPEAKABLE REALITIES of CORONAVIRUS.
I only suggest following him if you can HANDLE him, and – quite frankly – most cannot. However, viewpoints like Torba's are actually a form of vaccination against many mental pathologies such as PC, so I really recommend following him if you can even BARELY STAND him.
My prediction? You will eventually admire him – even if at a distance.
---
5 – The Last Refuge (Sundance)
If you're HERE, then you know why you probably need to be following SD on Twitter.
GET GRANULAR WHEN YOU NEED GRAIN.
Part of being a survivor is TRULY getting over lingering animosities. This allows you to THINK CLEARLY.
LOGICAL THINKING. You should be paying attention to Sundance right now. It's LOGICAL.
At the very least, you can watch Sundance educate people on all the things they need educating on.
---
6 – Sharyl Attkisson – real journalist
You can really tell a lot about a journalist by whether the FAKE NEWS turns against them. This kind of brutal honesty is why the Fake News will do it.
Sharyl, in my opinion, has been one of the BRAVEST and most independent voices in medical reporting EVER. In my opinion you cannot be getting the complete picture without getting her take on things.
Sharyl is BRAVE enough to take positions that not only take heat, but are enough to get her into trouble.
Very few people do this. Sharyl is one of them.
I strongly suggest following her, because if something comes out of left field, she will spot it.
---
7 – Jack Posobiec – journalist / operative
Yeah, you may be wise to the fact that Jack Posobiec is some kind of mystery shill, behind his journalism gig, but I DON'T CARE – you will get the good stuff from him, even when he's in "DISINFO MODE", and in that event you just reinterpret him.
Right now, you will get a lot of good stuff. Stick with him.
And besides – I just have to love the way this guy trolls the PC buttheads. Enjoy some Posobiec!
---
8 – Rich Higgins – intelligence analyst
This is the guy who spotted how the Democrats and Deep State were weaponizing the red-green axis to try to get rid of President Donald Trump. He warned Trump, was discovered by globalist dupe General McMaster, and was fired. This says it all, right there.
Rich isn't afraid to take on the shills and carnival barkers of the left, and he does so with absolute glee.
You NEED this guy, to watch KARMA descend on the politicizing, corrupt, incompetent Soviet Democrats, and their FAKE NEWS machine.
---
9 – Bill Mitchell – MAGA anti-HYPE WARRIOR
Nobody is doing a better job of fighting the weaponized, anti-Trump, anti-MAGA, Fake News CHEERLEADERS OF DOOM, than our Trump "braggist" Bill Mitchell.
This guy is a wonderful man and he is CALMING PEOPLE DOWN. Yeah, he's technically over-calming on the elderly, but that is a small-potatoes sin in my book. There are so many who are hyping it up big, and so few who are 95% right like this guy, so I have to support the 95% right.
You can feel free to talk back gently and respectfully to Bill – he WILL NOT BAN YOU! So GET IN THE CONVERSATION! Follow Bill Mitchell.
---
10 – OUR DAUGHN!!!
You've been following Daughn's articles here, but THAT IS NOT ENOUGH. Before those articles happen, she is out on Twitter interacting with all the big names and FIGURING OUT WHAT'S NEXT…..
Getting our PRIORITIES STRAIGHT…..
Fighting with liberals and defenders of Deep State and THE HOAX…..
Not afraid to take on WAKE UP MAGGIE and a whole assortment of VILLAINS….
Come on, people! Get out there with Daughn and FIGHT!!!
---
SO – there you have it.
TEN people on Twitter who can get you seeing WHAT'S HYPE and WHAT'S NOT.
People who can get you worried about OTHERS and not YOURSELVES.
People who REALLY ARE THE NEWS NOW.
PLEASE JOIN THEM IN THIS FIGHT.
W