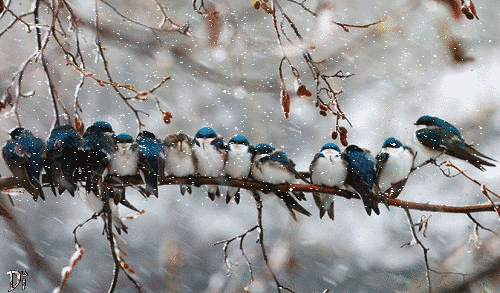 Mornin' y'all. This morning, well….
And now for the obligatory message from our sponsors:
Here at the Q tree we believe in the concept of CIVIL open free speech and the discussion that fleshes out ideas. When commenting and participating in the OPEN discussion on this thread all comments MUST NOT CONTAIN personal threats, baiting, name calling, or other anti-social words fomenting hate, violence or destruction. Our host Wolfm00n has strict rules about that.
Fellow tree dweller Wheatie gave us some good reminders on the basics of civility in political discourse:
No food fights.
No running with scissors.
If you bring snacks, bring enough for everyone.
In addition, it is requested that there be no swinging from the chandeliers, celebratory gunfire, messing around with the nuclear weapons, and, please, everyone wash your hands.
Those who have things to say that do not fit the generally accepted limits of "civil" discussion, Wolf has provided a venue known as the UTree. Please, venture over there for any such thoughts and comments. This sort of thing is always a possibility on that site:
A few other vital notes:
Please, review these rules that our host Wolfm00n outlined toward the beginning of the growth of the tree itself. it won't take long.
Ridiculing the other side, on the other hand…well….
__________________________________________________
From the First Chapter of the Book of James:
Know this, my dear brothers and sisters:
everyone should be quick to hear, slow to speak, slow to anger
for anger does not accomplish
the righteousness of God.
Therefore, put away all filth and evil excess
and humbly welcome the word that has been planted in you
and is able to save your souls.
Be doers of the word and not hearers only, deluding yourselves.
For if anyone is a hearer of the word and not a doer,
he is like a man who looks at his own face in a mirror.
He sees himself, then goes off and promptly forgets
what he looked like.
But the one who peers into the perfect law of freedom and perseveres,
and is not a hearer who forgets but a doer who acts;
such a one shall be blessed in what he does.
If anyone thinks he is religious and does not bridle his tongue
but deceives his heart, his religion is vain.
Religion that is pure and undefiled before God and the Father is this:
to care for orphans and widows in their affliction
and to keep oneself unstained by the world.
As always, prayers for the fight against that which seeks to enslave us are welcome.
We ready for more "As the Swamp Turns"?