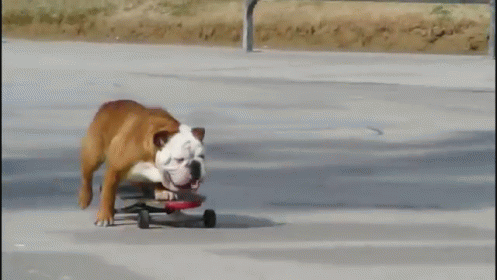 October 23 over the centuries has brought a number of highlights. One of them is actually Phyllis Schlafy's daughter's in-laws winning the Nobel Prize in Medicine in 1947. American immigrants from what was then Czechloslovakia, Carl & Gerty Cori won a legitimate prize for their work in the discovery of glycogen metabolism.
In keeping with the spirit of the Czechs other than Father Gregor Mendel the grandfather of genetics, here is what some Germans did with a famous Czech composer's best known work with socialist overtones.
Creepy.
Okay, so here's the deal. This is the open thread. This is where we all come to get the news that other Q tree inhabitants think is worth knowing and sharing. Please, post links to any "news" stories quoted, and ask for help if you are stumped as to how to do that. We're a friendly lot. Someone will be with you shortly, and there is no reason to have to press one for English.
Free speech, and the open exchange and hashing out of ideas is not only allowed, but encouraged. If we all don't use it, we're going to lose it. A little incivility goes a long way, though. Seriously, when watching the action, none of this now.
Julie Newmar is right. Those boys are juicy.
And a quick photo I took at Scott Air Force Base at a federal employee fundraising event. The eagle's name was Liberty, and he was recovering from having been hit by a car. The sanctuary where he was recovering was one of the non-profits featured that day.
And now for some house keeping:
There are a few rules here in the branches of the Q Tree. Our host, Wolfm00n, outlined them in a post on New Years Day. Please, review these rules from time to time. In that amazingly long line at the grocery store is a good spot.
Fellow tree dweller Wheatie gave us some good reminders on the basics of civility in political discourse:
No food fights.
No running with scissors.
If you bring snacks, bring enough for everyone.
Steve suggests – to be accurate – no shooting at the nuclear weapons, but to be safe about it, don't event point firearms toward them. I, Deplorable Patriot, bossy chick that I am, request no teasing the animals, pets and wildlife alike.
Teasing and trolling the lefties and their bastions, on the other hand is a moral imperative.
__________________________________________________
In the eternal fight against the forces of evil and darkness, unceasing prayer is always needed.
Today's Lectionary tells us what is our responsibility in the bargain of salvation:

ROM 6:12-18
Brothers and sisters:
Sin must not reign over your mortal bodies
so that you obey their desires.
And do not present the parts of your bodies to sin
as weapons for wickedness,
but present yourselves to God as raised from the dead to life
and the parts of your bodies to God
as weapons for righteousness.
For sin is not to have any power over you,
since you are not under the law but under grace.

What then? Shall we sin because we are not under the law
but under grace?
Of course not!
Do you not know that if you present yourselves
to someone as obedient slaves,
you are slaves of the one you obey,
either of sin, which leads to death,
or of obedience, which leads to righteousness?
But thanks be to God that, although you were once slaves of sin,
you have become obedient from the heart
to the pattern of teaching to which you were entrusted.
Freed from sin, you have become slaves of righteousness.
As always, prayers for the fight against that which seeks to enslave us are welcome.
And now, on to the day's news…..