If you're not familiar with "red flag" laws, then you had best get there quickly. This new attack on the Second Amendment is actually WAY WORSE than any previous one, and constitutes what may be the most cunning attack on the CORE values of America EVER. The more I have learned about these laws, and analyzed them beyond that, the more alarmed I have become.
Or try this:
2h
ℕ𝔼𝕆ℕ ℝ𝔼𝕍𝕆𝕃𝕋Verified Account@NeonRevolt

This is the future @mitchellvii wants.

Blair CottrellVerified Account@RealBlairCottrell

FYI in Australia we have no right to firearms, need licenses, gun safes bolted to the floor and wall, ammo stored in seperate compartments, regular check-ups by state agencies etc and "red flag laws" have always been a thing here.

A colleague of mine had his firearms confiscated by the state after attending a rally against immigration policy. He took the state to court and after several months won his case and was able to recover his firearms, only to have the state then cancel his firearms license on a separate technicality, related to his "unsuitable character".

Another colleague who was a regular attendee at political rallies has had his property raided by police at least three times in the past eighteen months, police claim to be "searching for illegal firearms". They never find any and have no reason to believe they will, officers carrying out the raids have verbally apologised to him after each search, informing him that they're just following orders.

Another man I know was gun pointed inside his own home by police after getting involved in a brief fist-fight with Antifa, after trying to attend the Milo event in Melbourne's North. His wife and children watched their father cuffed at gun point inside his own house, before being taken to the police station to be questioned, then charged with "affray" –But the charge was later dropped.

This is what "red-flag laws" will get you in America. Regardless of the noble excuses the state and its pawns will make, this is how these laws are actually used in practice.

https://gab.com/NeonRevolt/posts/102580145193866343
And then it got WORSE.
At first, I was only gathering and looking at OTHER PEOPLE'S concerns. But then I started thinking about things on my own. I started putting FACTS together. I started asking what the EFFECTS of red flag laws – already known in Australia – would be on America.
I suddenly realized what is going on.
El Paso and Dayton are not merely about this election. They are about REVERSING THE TRUMP PHENOMENON for good. They are about UNDOING the "Q" movement. They are about restoring the FAKE NEWS. They are about SAVING GLOBALISM and DESTROYING AMERICANISM. And AMERICA.
And yet, it almost seems like we're sleepwalking right into these damn things.
So here you go. THIS is what these SICK laws are actually all about.
---
10. Red flag laws make SPEECH a RISK.
This was a profound realization – that RED FLAG LAWS CHILL FREE SPEECH FOR GUN OWNERS. Almost all of whom support TRUMP, by the way. Real "coincidence" there.
Gun owners CANNOT afford to "take chances" and "say the wrong thing".
Think about what I just said. Think how ORWELLIAN that is.
What this means, then, is that Red Flag laws are in fact a profound attack on the FIRST Amendment, disguised as an attack on the SECOND Amendment.
They create an ARTIFICIAL CONTRADICTION between the FIRST and SECOND Amendments.
They conflate speech and violence on LEFTIST IDEOLOGICAL TERMS – using leftist minds as judges – just like Vysotsky's Soviet ANTIFA does. Just like ANTIFA was DESIGNED to do.
ANTIFA, filled with boys who call themselves girls, and girls who call themselves boys, who says speech is violence, and violence is speech.
This is sneaky as hell. Frankly, I cannot imagine that even a cunning POS like Cryin' Chuck, or a shifty old witch like CHI-FI, could think this stuff up.
Let me put it this way. If it wan't CHINA that came up with red flag, it was probably ALIENS.
Pencil-necks. You know what I'm saying. THESE GUYS.
---
9. Red flag laws turn neighbor against neighbor.
Again, this is incredibly insidious. Of course, COMMUNISTS and NAZIS love to DIVIDE people, but Americans? HOLY MOLY. I want to get along with my liberal neighbors. All this is going to do is generate suspicions and recriminations.
Yes, the COMMUNISTS who have taken over the Democrat party probably want MORE DIVISION, but that is the OPPOSITE of what Trump wants.
So why should we do it? As TRUMP supporters, we don't WANT more division and suspicion.
---
8. Anonymous reporting makes political abuse a certainty.
Being able to CONFRONT ONE'S ACCUSER is a CORNERSTONE of our Constitutional rights. This is the SIXTH Amendment. This is the heart of DUE PROCESS.
In all criminal prosecutions, the accused shall enjoy the right to a speedy and public trial, by an impartial jury of the State and district wherein the crime shall have been committed, which district shall have been previously ascertained by law, and to be informed of the nature and cause of the accusation; to be confronted with the witnesses against him; to have compulsory process for obtaining witnesses in his favor, and to have the Assistance of Counsel for his defence.

Sixth Amendment
This ability to confront accusers, before FINAL ACTION is taken, serves to LIMIT the power of anonymous accusations or suspicions. People cannot "get what they want" by an accusation without DEFENDING IT FIRST in a courtroom.
At least, that was the way it was SUPPOSED to work.
SIDEBAR: Note that there is an opposite problem, when the media and FBI only work for one party, in that anonymous PUBLIC accusations are the only recourse – WHISTLE-BLOWING, basically.
Yes, we have something called "anonymous tips". But in that case, police are required to investigate and THEN decide based upon their OWN investigation if there is REASONABLE CAUSE to take action. With "red flag" laws, police are compelled to act BEFORE there is even proof of a crime. Unproven accusations are usable to CONFISCATE ARMS – the FINAL ACTION of the process. THIS IS BACKWARDS LOGIC.
This is COMMUNIST and POLITICAL.
Once again, Communists are up to their FAVORITE TRICK – the politicization of processes. Just like the Communists now running the Democrat Party politicized the DOJ and FBI, now they want to politicize local policing. They did this with their "Promise Program" that destroyed due process in Parkland, and now they want to "go big" with destruction of due process, by taking the concept nationally, using "red flag".
There is excellent reason to believe that POLITICAL OPERATIVES will use red flag laws to harass their enemies – meaning US. We have already seen incidents of this – the SWATTING of innocent people – in states and nations that have these laws. Australia is particularly bad.
I actually have personal experience with this. I had forgotten all about it, until today.
During the 2016 Trump campaign, I was falsely accused of illegal gun carry in a felony zone by anonymous Trump opponents. This was something of a mild "swatting", and I was very fortunate, because the police didn't believe the complaint (which I then proved was a lie). Since then, there have been TWO entrapment attempts on me, quite possibly orchestrated by federal agents of some kind.

Political harassment using law enforcement is REAL and very dangerous.

Wolf Moon
SO – do I personally believe that "red flag" laws will be abused? ABSOLUTELY. And I predict with CERTAINTY that they will be abused against ME, if passed in my state, or nationally.
I repeat – 100% certain that they will be used against me, because of this blog.
---
7. Solving rifle murders before illegal alien murders is illogical.
Just look at this graph.
This shows the power of the FAKE NEWS to distort the world in favor of DEMOCRAT GOALS.
The YUGE bar on the left is murders by illegal aliens.
The thin sliver on the right is murders by rifles. ALL of them.
Red flag laws will only solve a FRACTION of the deaths by rifles, on the right.
But now let's consider theoretical "green flag" laws, which would treat illegal aliens like gun owners. We would deport the illegal aliens, based on anonymous tips, without THEIR due process rights. They would then be vetted like gun owners, and – if "safe", they would be let back into the United States. Even as illegals, but safe ones, we would let them back in. ALL the safe ones. Who knows – maybe MOST of them would come back in. But no matter how many, let's presume that we only let the safe ones back in. The murderers DON'T get back in.
This theoretically solves ALL of the murders on the left.
ALL OF THEM.
So why aren't we pursuing GREEN FLAG LAWS FIRST?
Maybe because Democrat Communists don't WANT us to solve the bigger problem. Maybe because THEIR biggest problem is actually TRUMP VOTERS – and not murders using rifles OR murders by illegals.
---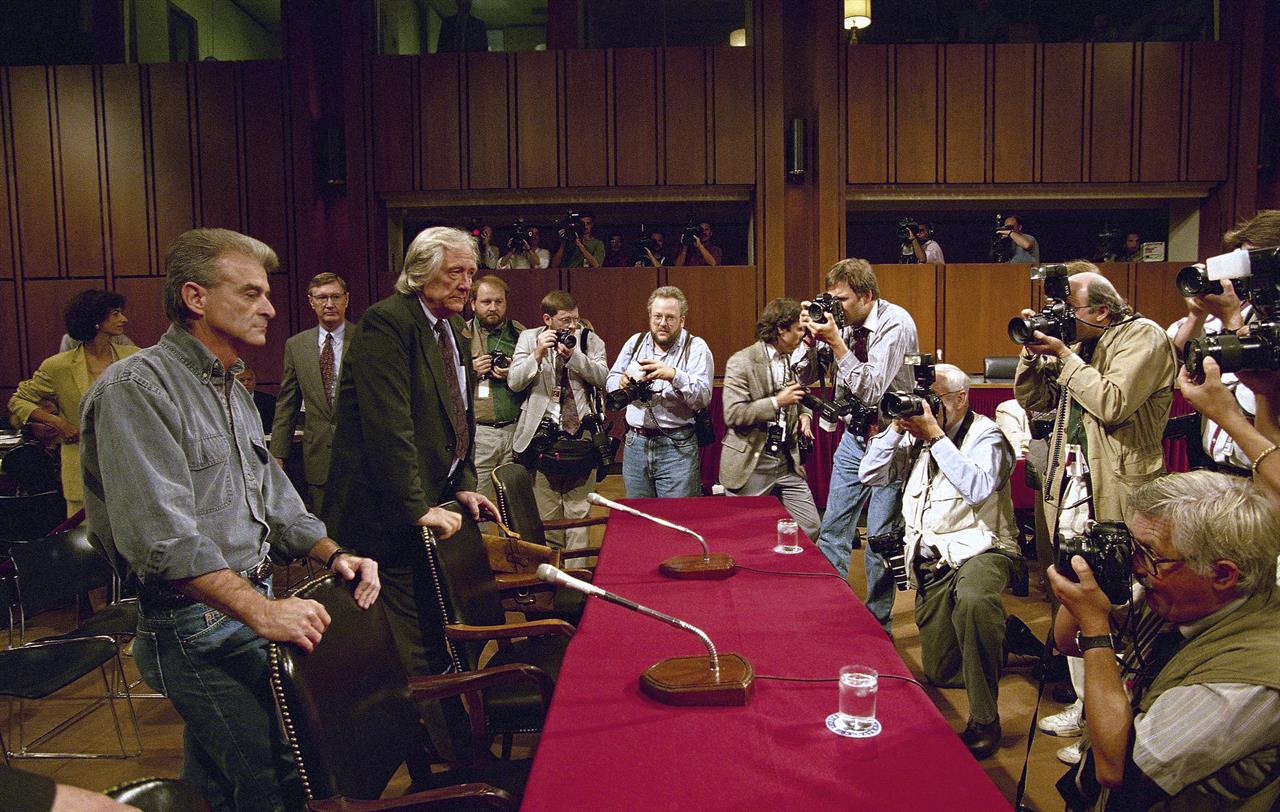 6. Red flag laws deprive us of the rights we are due upon arrest.
This is subtle, but it is YUGE. I mean it – this is a BIGGIE.
This is why, if there is ever a national "red flag" law, I believe that it MUST have a "voluntary arrest option", that GIVES ME MY FULL CONSTITUTIONAL RIGHTS *BEFORE* TAKING MY GUNS.
In fact, the ONLY red flag law that I believe will ultimately pass muster with SCOTUS, is one that allows the accused the option to say "You can detain ME, but you cannot take my guns. Not until I have seen a judge with my lawyer present." At that point, the police enter the person into NORMAL processing, which brings the accused before a judge in a timely manner, and ALL NORMAL RIGHTS ARE GRANTED. This path is almost guaranteed to be fully Constitutional. And the DEMOCRATS are undoubtedly going to hate it, because it will turn the tables on these damnable laws, ending their abuse SWIFTLY in a flurry of expensive lawsuits against both accusers and the state.
Once your guns are taken, they are lost in the system. Once your guns are taken, the communists have control. Once you LET your guns be taken, you have WAIVED YOUR RIGHTS. We have to make these laws ACKNOWLEDGE that the SEIZURE OF ARMS is unconstitutional, but that the accused can ONLY FREELY WAIVE THEIR RIGHTS to let it happen.
OR NOT.
And if we DON'T waive our rights, then we must be granted ALL THE RIGHTS TO WHICH WE ARE ENTITLED. Otherwise known as DUE PROCESS.
Are you with me?
What I am doing is PLAYING ALONG WITH RED FLAG TO SHOVE THE POISON PILL OF DUE PROCESS DOWN ITS ERIC HOLDER CHINA DRAGON THROAT.
When we walk away with a traffic ticket, instead of being arrested, we are WAIVING OUR RIGHTS. When we pay our ticket by phone or on the internet, we are WAIVING OUR RIGHTS. And when we allow unconstitutional confiscation as a CONVENIENCE to all parties, we are WAIVING OUR RIGHTS. Everybody needs to recognize this.
Arrest in America is NOTHING LIKE arrest in China. Arrest gives us STANDING.
"I want an arress!" – speaking of our OWN arrest – may be the single most important way to STOP DEAD the communist goals of red flag laws.
What I am saying is that we need to view this BACKWARDS from the unconstitutional reasoning of the communists. We need to add an ARREST OPTION, so that red flag laws – if these horrifying things ever pass – are just as Constitutional as a traffic ticket. We need to view the immediate collection of arms without arrest as WAIVING ONE'S RIGHTS TO BOTH KEEPING THE ARMS AND ASSUMING THE RIGHTS OF THE ARRESTED.
And beyond this, THE RIGHT OF WAIVER IS THE GREATEST RIGHT OF ALL.
The right to CHOOSE to waive or not waive our rights is the ULTIMATE RIGHT. We cannot give this up, and yet most red flag laws STEAL THIS FROM US, by giving us NO OPTION to be peacefully arrested IN LIEU OF taking our guns.
The rights of the arrested – and particularly the FALSELY ARRESTED – are a GIANT HAMMER with which we can batter both RED FLAG and OUR ACCUSERS.
We must NEVER waive our rights to KEEP OUR GUNS, nor all the other rights which we are guaranteed by the Constitution.
EVER. Others may, but not this WOLF. "I WANT AN ARRESS!'
[NOTE: What I am really talking about is being "detained", but same diff. Buckle up – it will feel every bit like an arrest. But if it's a bad rap, you will be out QUICKLY and WITH YOUR GUNS.]
---
5. Red flag laws corrupt the role of the police.
This is very typical of communists. In the same way that Communists LOVE to change the ROLES and POWERS of the primary branches of the FEDERAL government, so too they love to change the roles and powers of STATE and LOCAL government.
In PORTLAND, they make the police STAND DOWN to "protect" the POLICE and not the PEOPLE.
In LOS ANGELES, they make the health department STAND DOWN to "protect" the "rights" of the homeless and not their health.
And in sanctuary cities around the nation, they make EVERYBODY stand down to protect non-citizen criminals, and not law-abiding citizens.
But conversely, communists may make police STAND UP in roles that are not actually theirs.
What communists are doing here, is making police act as "judge, jury, and executioner", by confiscating arms before there is any proof to a DUE PROCESS that there is justification for doing so.
This is a corruption of the role of the police. This is JUST LIKE the way that communists under Obama corrupted the military and NASA, abusing their purposes instead of simply closing them down, which would be too obvious.
Worse still, this corruption leads to the NEXT problem with "red flag" laws.
---
4. Red flag drives a wedge between police and gun owners.
Red flag laws will not only drive a wedge between citizens and police – THEY ARE DESIGNED TO DO EXACTLY THAT.
Why? Because BOTH law enforcement AND gun owners support Trump. Because law enforcement AND gun owners typically RESPECT each other.
Red flag laws are designed to WEAKEN the bonds of respect between law enforcement and gun owners.
Red flag laws are designed to cause DIVISION between Trump supporters.
Sneaky, isn't it?
---
3. Red flag laws drive a wedge between police and veterans.
Veterans will be particularly hard-hit by accusations of "unworthiness" due to the Democrat "false offering" of PTSD. Communists in the Democrat Party offered and promoted PTSD self-categorization to veterans PRECISELY so that they could eventually have their guns taken away. It was a long-term, patient plan, but it worked like crazy, and it is coming to fruition now.
I'm not saying PTSD isn't real. Trust me. I know it's real. But HOW that reality is integrated into society is what we are talking about. The PTSD category can be ABUSED.
MUCH propaganda has been deployed here. Watching it has been very educational.
The fact is, political leveraging of PTSD by gun-grabbing communists will create suspicions between veterans and police. Obama and Eric Holder could not be happier about this result.
And this leads to my next reason.
---
2. Red flag drives a wedge between doctors and patients.
Patients are already NOT being honest with their doctors about their medical status and gun ownership because of Obamacare and its sneaky socialist spying and judging. But you haven't seen anything yet.
Under red flag laws, doctors will basically become "the enemy". They, and their nurses and assistants, will be deprived of any information that could possibly result in a red flag complaint – once people realize that their information is not safe.
Trust me – HIPAA is BULLSHIT that is completely orthogonal to what Deep State needs to target patriots. Deep State can work around it in a heartbeat. How do I know this?
It's DROP TIME.
I caught my doctor being used in a test run of a deep state scam against gun owners. I believe that my doctor was INNOCENT in the process – I believe they were deceived and USED. But I had some WARNING on what would happen, and was completely ready for the various steps of the process. It all happened like clockwork, exactly as predicted. It was a very beautiful scam, and will work against almost any patriot.
The key step is something that is outside of the "fake science" we are allowed to know, but that I know because of my unique background and some basic theoretical reasoning. It's nothing "woo-woo" – it's just been suppressed by Fake News. It's horrifyingly real, but we were allowed to be "Eloi" for the "Morlocks".
And the WORST PART is that this scam will sync right up with red flag laws, as I expect they are supposed to work, if we allow them to pass.
I'm not ready to go public with the details, but – well – let's just leave it at that. I have hinted about it before, and the White Hats "have it all". Maybe somebody else will drop the full bomb. That might cause a wee bit of scrambling, so I leave that choice to higher powers.
Fun times.
And now, the most insidious of all.
---
1. Red flag is designed to push Trump's voters off social media.
This is perhaps the most profound realization I've had so far.
This goes straight to interfering in the 2020 election. And every election after that.
It's bad enough that free speech is going to be stifled in real life by red flag laws. But social media? Our ONE WAY of working around the Fake News? Gun owners will FLEE.
They know this. Our enemies know this. Trump's enemies know this.
"CHYYYNNA" knows this. They know this will kill Trump's support online.
Which brings me to the last, EXTRA, and final reason red flag laws are a bad idea.
---
0. Red flag is a key part of China's conquest of the Pacific.
By neutralizing America in the same way that they neutralized New Zealand and Australia – taking away the speech of its enemies – China will become the dominant force in the Pacific first, and the World later. Censorship of opposing viewpoints through gun laws was a way to take down opposition without firing a shot. China leveraged GUNS against SPEECH and it worked.
Well, almost.
Buckle up.
W